2020 – 2021
WE ARE DELIGHTED TO ONCE AGAIN BE NAMED THE BEST ESTATE AGENCY IN CORNWALL. A TITLE AWARED BY THE PRESTIGIOUS INTERNATIONAL PROPERTY AWARDS.
This is now the third time that we have been awarded the title of Best Estate Agency in Cornwall which makes us extremely proud. The highly prestigious International Property Awards are now in their 27th Year and are the largest, most widely recognised programmed throughout the world and are open to all estate agents, judged by an independent panel of over 80 UK industry experts. The criteria focuses on marketing, design, quality, service, innovation, originality and commitment to sustainability. The award also carries a FIve-Star accolade which is the highest level within the category.
Martyn & Matthew commented:
"We are absolutely over the moon to be awarded this prestigious and coveted accolade once again. These awards look at pretty much every element of what a good estate agency offers, so for this to have come in a year that has been one of the very toughest we have worked through in regards to the challenges brought about by the Covid 19 pandemic, it makes it even more special! We have rallied to the challenge and have seen the opportunity to further innovate how we work. For this to be acknowledged by the most trusted and coveted industry awards is incredibly satisfying for us and our team. Our marketing goes from strength to strength each year and this is a very important element of our success. We are also exceptionally proud that the awards confirmed that our clients received the best all round service on offer in Cornwall with five star customer service".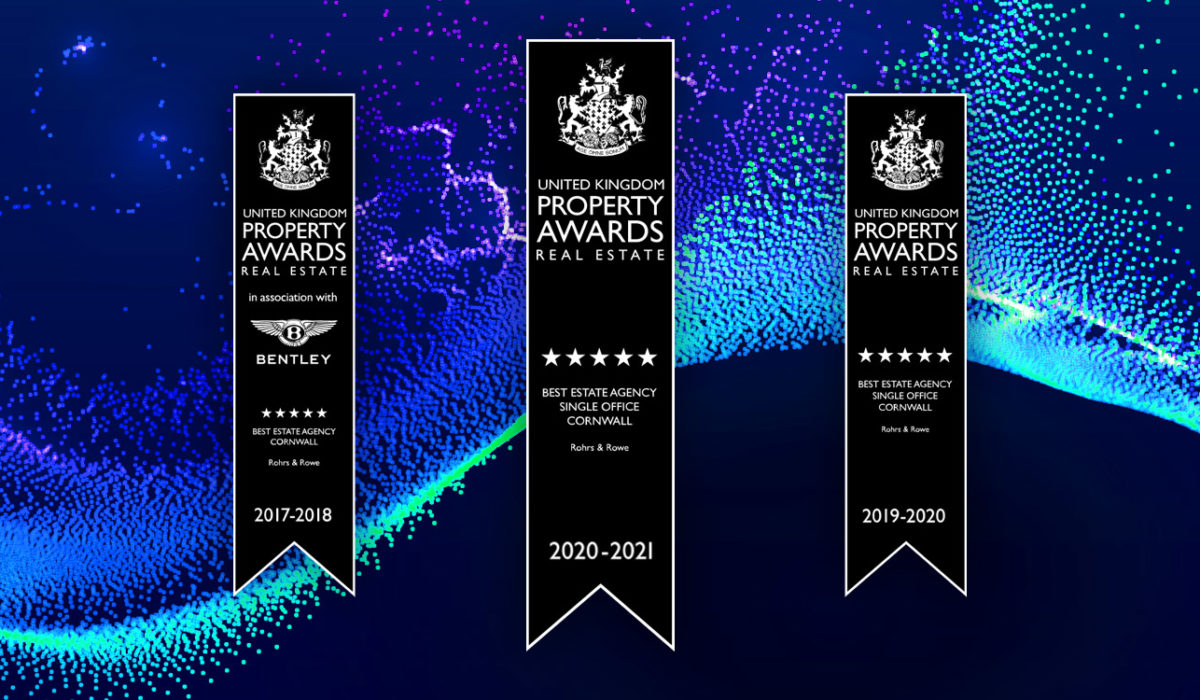 2019-2020
Winner –  Best Estate Agency in Cornwall
For 2019 – 2020 the judges also shortlisted Rohrs & Rowe to one of just three estate agencies, across the entire UK, to compete for the national title, Best Estate Agency in the UK.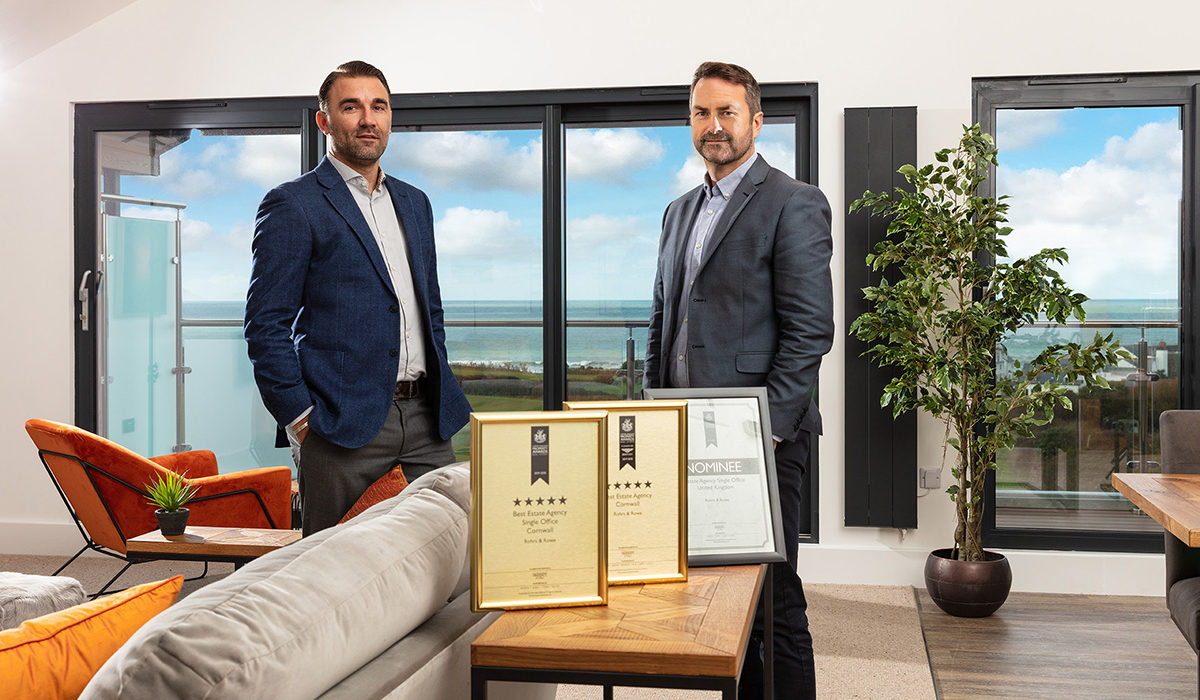 ---
2017-2018
Winner –  Best Estate Agency in Cornwall
Rohrs & Rowe were awarded their first highly prestigious industry award, presented by the renowned International Property Awards and their iconic partners at Bentley Motor Company, in late 2017. This highly respected award came within 12 months of formally opening for business and acknowledged us as being the Best Estate Agency in Cornwall.