At Rohrs and Rowe we know the importance of presenting your property in the best light, both externally and internally. With this in mind, we took the opportunity to speak to Elaine Skinner of Camellia Interiors, a leading interior design practice based in Truro and Rock, to get some inspiration and tips on preparing to sell.
DECLUTTER…
New owners need to be able to envisage themselves living or staying in your home. Potential buyers often find that difficult, so you need to make it easier for them to see all the fantastic living space you are offering.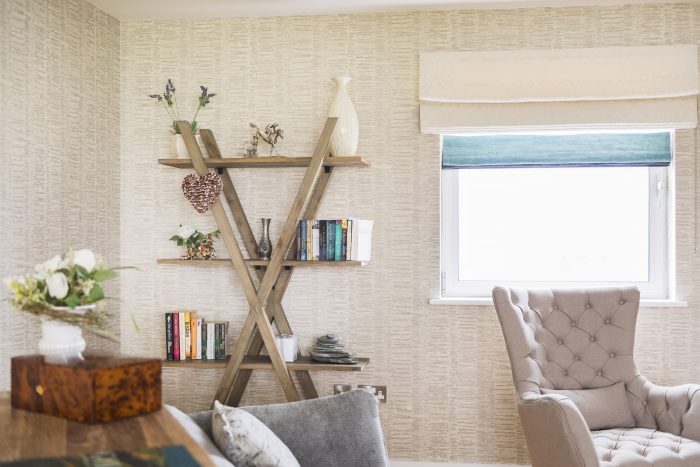 If you've accumulated a lot of stuff over the years, then de-cluttering your home is a big job, so breaking it down into bite size chunks is the way to go. The best way to tackle it is to focus on one room, space, or even a zone within a room, (like your kitchen cabinets) at a time. Make a plan and work systematically through it room by room, tackling bathrooms, bedrooms, cupboards, hallways, kitchens and living rooms.
Tip! Apply the six-month rule to decluttering: "If you haven't used something in the last 6 months, then put it in a box and store it. You'll be surprised how much this empties your spaces", says Elaine. "I tend to pack away things that I don't really love, haven't used or that might need further tinkering."
After six months take another look in the box and either recycle it, fix/mend it, trash it or donate it. This lapse in time really helps to focus the mind – if you didn't miss it, you don't need it.
…BUT DON'T DEPERSONALISE
While you do want to tidy up and thin out your possessions to make your home feel larger, brighter and more airy, it's also important not to make your home look like a generic hotel. You do need to preserve some personality!
Potential customers are often buying into the Cornish lifestyle as much as the property, so do show them the attractive side of your West country lifestyle. "Apart form anything it gives an unimaginative buyer the opportunity to see what they might do with your place," adds Elaine.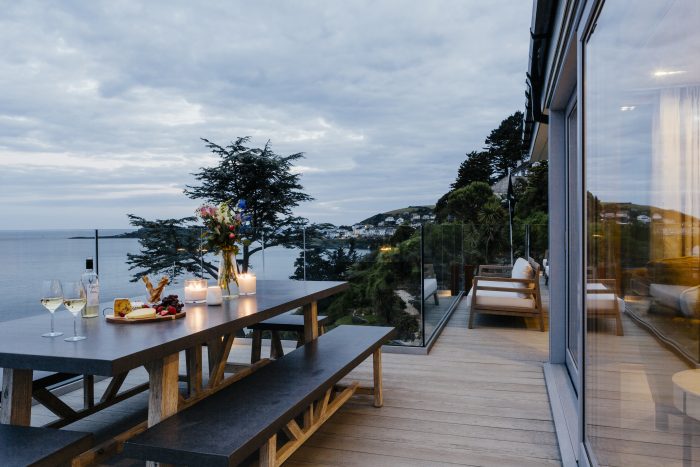 GET CRITICAL
You need to be able to cast a critical eye over your cherished home and belongings and look at it through the lens of a potential buyer. With less clutter around, you'll suddenly gain more storage space, so it should be easier to see what needs mending, cleaning or painting.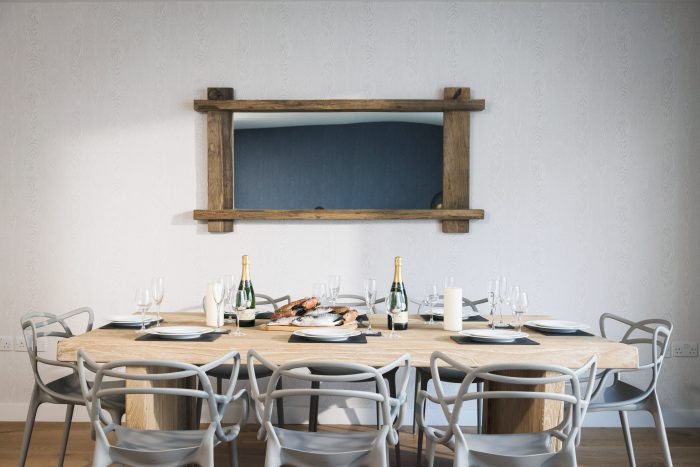 This maintenance stage is vital if you rent your home as a holiday let, particularly if you want to maximise repeat bookings and charge a premium rental price. As a rule of thumb you should be looking to spend at least 10% of your income each year on maintaining your holiday cottage.
Tip! You have to speculate to accumulate: "Many sellers don't want to spend money on their house just before they sell it, but it's important to realise that potential buyers look at tired, dated homes and instantly start calculating what they can knock off the guide price," explains Elaine. So any money you do spend is helping to keep the selling price closer to the guide price.
FIX AND CLEAN
Once you have tided up and de-cluttered, you need to make any minor repairs necessary.
Mend/fix holes in walls, water stains, peeling paint, and eliminate mould or damp smells first. Then fix any cracked tiles, threadbare or stained carpets, broken doors or light fixtures. Most buyers want to move in without making any changes, so allow for this.
Tip! Clean everything until it sparkles! Get rid of lime scale, clean and repair tile grout. Take it as read that your home smells (especially if you have pets) you just no longer notice, so open the windows wide and clean each room from top to bottom. Tackle the ceilings, walls & skirting boards, floors and carpets, doors and windows and then start on all the furniture. This will make the place more appealing and allow viewers to imagine living there.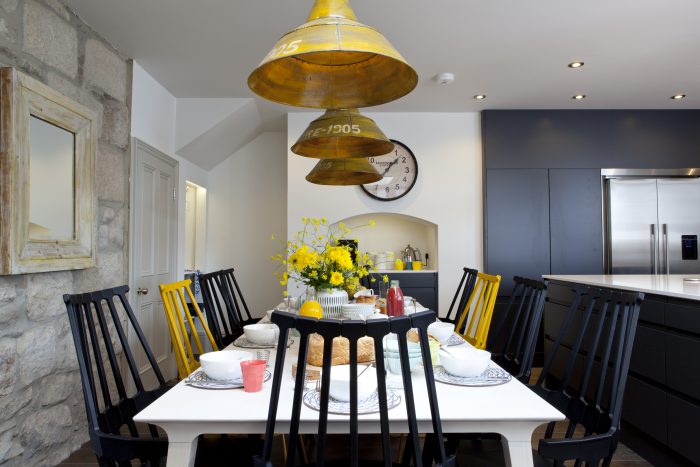 KICK IT TO THE KERB
The first impression that potential buyers or holiday makers have of your home is its exterior, so it's vital to make sure that the front of your home is as well presented as possible.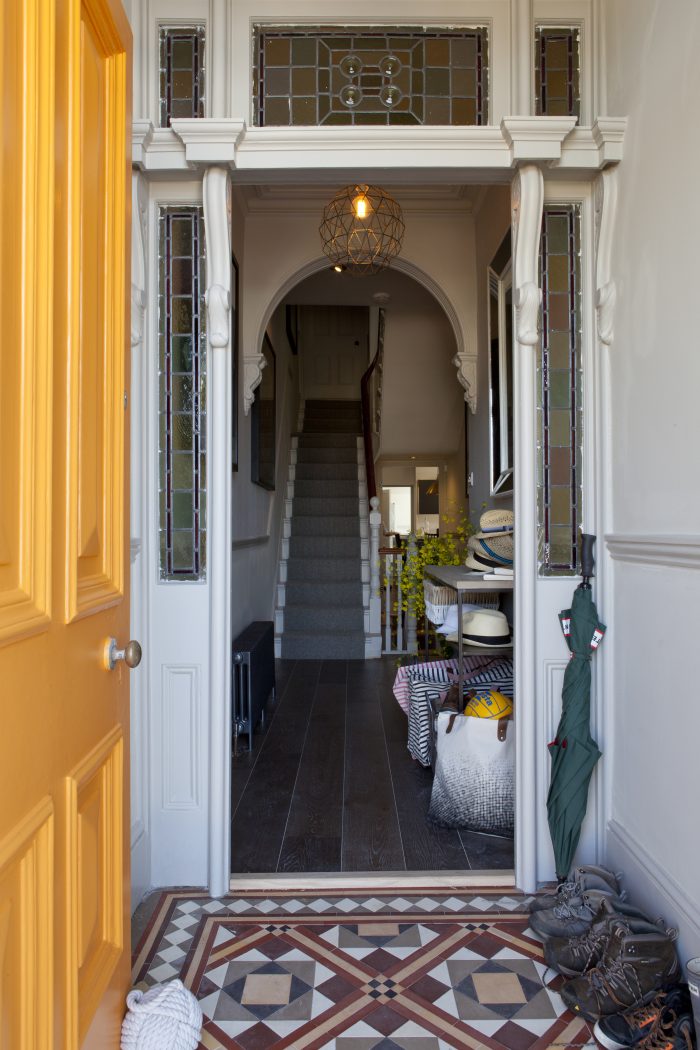 Tip! Give the front door a new coat of brightly coloured paint, but don't just stop there. Take a look at your perimeter wall, roof and driveway: mend the gate, bust those weeds, put down gravel and fix any loose bricks or tiles.
Tidy up the garden: cut shrubs back, clean the patio and outdoor furniture of lichen and dirt, and cut the grass. While this doesn't add much value to your home it makes it more likely to sell as people visualise themselves using the garden.
Finally, take a walk down the street you live on; pick up rubbish, tidy away bins and organise any larger items to be taken away by the council.
With an organised, clutter-free and clean home, you can then really zone in on which rooms (if any) need re-decorating, and identify any problems with the property or room layouts that need adressing. Of course if you do get help from a professional there will be a fee to pay, but any good interior designer will be able to look objectively at your problems and design bespoke solutions that will add value to your property.
For more tips on how to freshen up your décor to maximise your sale, visit www.camelliainteriors.co.uk