The town of Falmouth, nestled on the south coast of Cornwall, has been voted in 2017 as the best place to live in the UK by readers of the Sunday Times. This impressive accolade was achieved almost simultaneously with Falmouth University being crowned the 6th best in the country, and the best in the South West.
It seems the Falmouth Bay area is now the place to be. The Sunday Times did an excellent job of summarising exactly what gets people excited about the town and area – 'The vibrant, arty atmosphere, the selection of great pubs and bars, and its unrivalled access to some of the choicest parts of the Cornish coast.'
Neil Chadwick, co-founder of popular Cornish brand Seasalt Cornwall, went on to add, "What makes Falmouth such a great place is the combination of a working harbour, a university, a go-ahead business environment and, top of the list, the pride of the people."
The university itself has grown rapidly in recent years, and is constantly evolving. The town's population is around 21,000, of which roughly 4,000 are students. In 2014 / 15, Falmouth University supported a "value added" contribution of over £58.3 million to the Cornish economy, and supported 1,300 jobs in the county.
A cacophony of factors – strong university, great cultural heritage, many amazing lifestyle opportunities, great restaurants, beach cafes and bars, access to world class sailing waters, coastal walks, the Cornish coast and many stunning sandy beaches – will naturally have a positive impact on property prices and the desirability of the area. Combine these with the recent national accolades and the desirability of the location can surely only increase further – does this mean the average house price is set to rise? Just across Falmouth Bay is the affluent and highly sought-after waterside village of St Mawes, which boasts an incredible location and amazing lifestyle opportunities too, as well as views out into the Falmouth Bay. The average property price in St Mawes is closer to £700,000. Food for thought!
SWANPOOL LAKE & SWANPOOL BEACH
PROPERTY FOR SALE IN FALMOUTH
Rohrs & Rowe have just started marketing an exceptional waterfront property within one of Falmouth's most desirable and picturesque locations, Swanpool, overlooking Swanpool Lake and just meters from Swanpool Beach. Echoes enjoys a superb front-row position but also almost complete privacy due to its cleverly designed gardens. It's 4 bedroom, 3 reception room layout offers exceptional flexibility, with the ability to also create a very spacious annexe if required (it has previously been arranged this way). Please click on the following hyperlink to view the property and its brochure on our website: Echoes.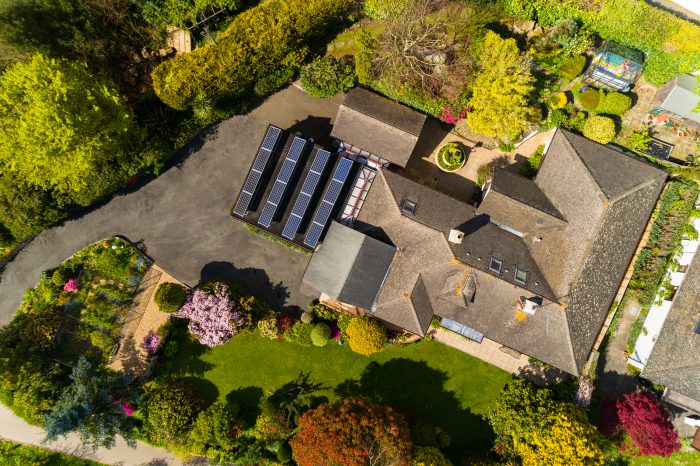 If you'd like to find out how much your house is worth, please give us a call for a confidential and obligation free chat – 01872 306 360.