Situated a stone's throw from the Cornish coast and a short walk from Polzeath, Roserrow Golf and Country Club had been struggling for a number of years. It had been developed originally from Roserrow farm but the developers were unable to invest in the assets – golf and leisure – so it was sold in 2010 to a speculator. Unfortunately, his creditors quickly ran out of patience and the business was put into administration in October 2011.
At this point Jeremy and Eva Davies decided, almost against their better judgement, to purchase the golf club and completely revamp everything about it! Jeremy and Eva had built themselves a holiday home in Cornwall and had been coming to this part of the world for many years. Jeremy believed that with his Norwegian wife by his side that they could build a sustainable business which would be open for the whole year and an attraction for holidaymakers and locals alike.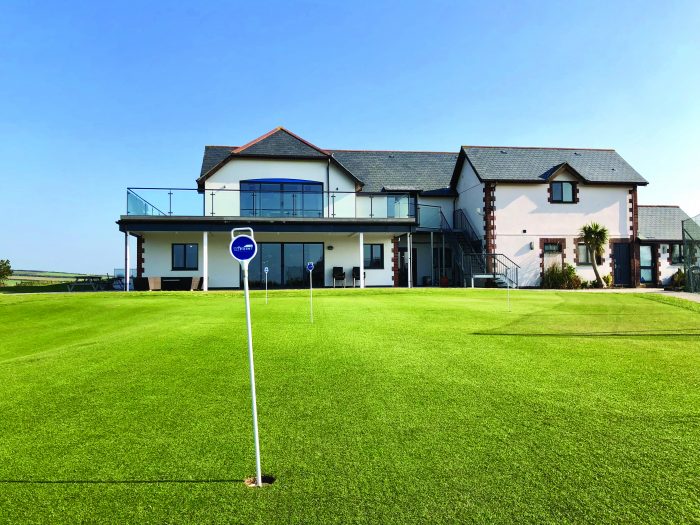 Once the purchase of the floundering business had gone through in March 2012, the first task was to rebrand the business from 'Roserrow Golf and Country Club' to 'The Point at Polzeath', with a new logo to get rid of the tarnished past. Jeremy and Eva then began the process of putting together a team of specialists who could bring some expertise to the key areas; golf, leisure, and food and beverage. By the end of August 2012 a combination of the worst summer weather for many years, the Golden Jubilee celebrations and the Olympics had put pay to the best-laid plans and the Davies' were forced to admit that the business was not working and it was at this point they had to decide either to sell it all or to move down to Cornwall from their home in Oxfordshire and attempt to take over and run the business themselves. Jeremy was under no illusion that this was going to be a very tricky brief to pull off. Cornwall has a very socially depressed population with many severe economic problems and not to mention its isolation. However, it has a following of both wealthy second homeowners and holidaymakers who love it with sheer devotion and Jeremy was confident he could tap into this market and also bring the locals on board with as many of the projects as possible! Quite a tall order.
Jeremy and Eva identified what needed to be done to turn it around: Firstly an investment of money built a Studio attached to the leisure facility which allowed Dance, Yoga and Pilates classes. Secondly, a decision was taken to apply for planning permission to turn the old driving range into 7 luxury apartments. This was achieved and they were completed in 2015. All have very green credentials, along with a Scandinavian feel of warmth and cosiness with the added advantage of all having gorgeous balconies with views out to sea and only a gentle 12 minute walk into beautiful and unique Polzeath. The apartments have been designed for all-year-round use and attract a wide range of holidaymakers and visitors.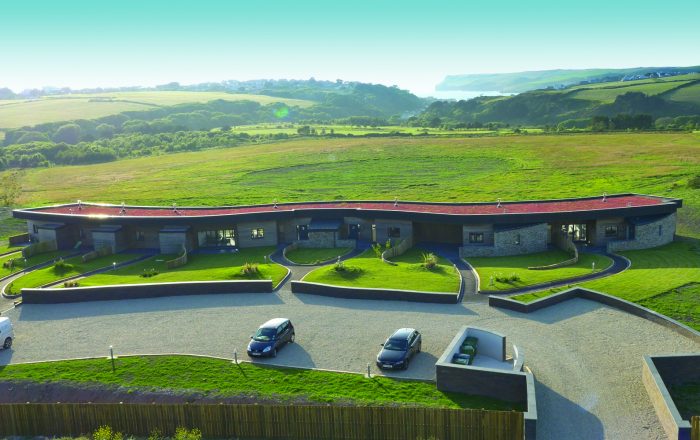 The couple also manage another 30 houses on the site which are privately owned and keeps the atmosphere busy and bustling in a special Cornish way. I asked Jeremy how they have achieved all of the above and what kind of team they have built around them. He explained that when they took over the business, there were only 5 employees but now they are up to 35 full-time staff and in the summer months this increases to between 65 and 70. The staff live locally and this is all part of the corporate responsibility Jeremy and Eva are keen to promote in this small Cornish town. Jeremy explained to me some of the main difficulties they had encountered along the way and the underinvestment in the business for a substantial period of time prior to their takeover was something they had massively underestimated. The magnitude of the legacy left by previous bad business practices with local tradesmen and suppliers had to be overcome if they were to use local people and businesses as partners in their future plans.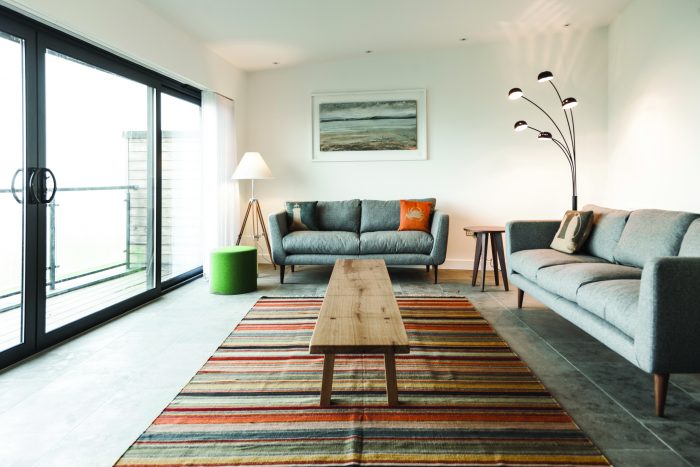 The golf course was obviously a major draw for the business but once again had not been managed, maintained or enhanced for many years. Over the period since they have taken over – the new team have developed this part of the business into a far above average golf course and last year in 2017 the golf course and the team received the best accolade of all by being voted England Golf's Golfmark Club of the Year.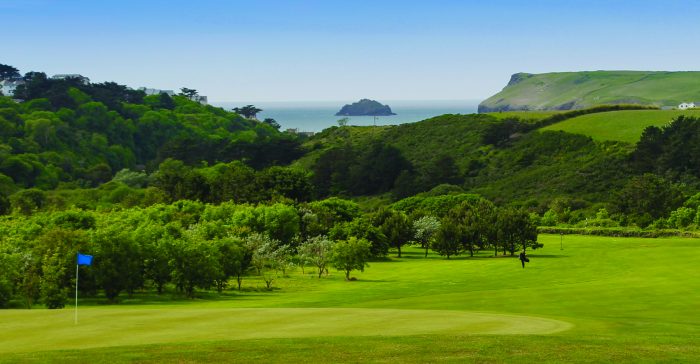 Another essential part of the development plan was to open an access road from The Point to Rock. The farm track already in existence had to be transformed after planning permission was granted into a proper road which allows guests from The Point to travel to Rock directly. Rock is a major tourist hotspot in Cornwall and also just a boat ride away from its more famous neighbour Padstow. The whole project, as Jeremy explained, was fraught with problems but well worth it in the end!
The Health Club had around 60 members when Jeremy and Eva took over but has grown now to well over 275 members and continues to grow. The Golf Club too is now proud of its 300 plus members and continues to develop. Both are open to members and guests be they locals or holidaymakers.
In 2017 as part of the on-going investment and development, the restaurant and bar were completely refurbished. The chef and his team have built a wonderful reputation locally and use local suppliers to source all their produce. There are stunning views from the balcony and terrace and the fact it is also open to everyone, it is not hard to see how it too has brought more success to the business model.
Jeremy explained that it has been a very tough experience, probably one in hindsight that they may have underestimated, but what doesn't kill you makes you stronger and both Jeremy and Eva feel the 3 fold increase in business over the last few years has justified everything they have done. Eva continues to manage all the marketing, properties and refurbishment with a very hands-on approach and Jeremy controls the helm on the wider picture. Together they would like to think that the business has much more growth potential over the next 6-10 years. They probably never thought they would be doing this 5 years ago but now they can enjoy some of the fruits of their labour whilst they continue in their quest to build a sustainable, environmentally friendly business deep in Cornwall.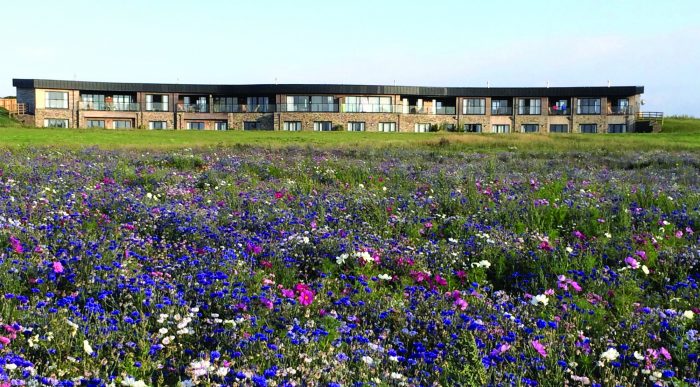 For more information visit:  www.thepointatpolzeath.co.uk