The Rohrs & Rowe and Saint Piran's alliance was born out of a shared passion for cycling, and from Matthew and Ricci having known each other for a number of years. Cycling has been a big part of both their lives, Ricci on a professional level and Matthew purely for enjoyment.
Matthew tells us: "A number of years ago I was fortunate enough to meet and get to know Ricci, who has been a major part of the Cornish cycling scene for decades. I've always loved cycling and from a young age it has enabled me to see so much of our beautiful county, whilst keeping fit at the same time! I have keenly followed the progress of Saint Piran since their launch four years ago and last year, I approached Ricci about how Rohrs & Rowe may be able to help the team. We are now delighted to be working with them in 2019. We have the obvious mutual passion for cycling but we also share the same ethos; promoting what a fantastic place Cornwall is to live and the healthy lifestyle it enables. We feel that the unique and excellent work that Saint Piran are doing perfectly reflects these benefits and we're now very proud to be partnered with the team, helping them to achieve their goals and to attract further sponsors."
The Saint Piran team was formed four years ago by Ricci and former Team Sky rider, Jonathan Tiernan- Locke, to realise their shared vision of a Cornwall-based team that could compete on a national level.
Ricci explains: "It has come about by true Cornish spirit! We asked ourselves why we couldn't form a team to compete at the highest level despite geography, a lack of rider numbers and less potential national sponsors, and we have managed to successfully achieve it! We are proud of our location and heritage, so we wanted to use a team to help promote Cornwall. It also provides young local people the opportunity to become professional riders and race at the national championships, against teams like Sky, Wiggins and Bike Channel."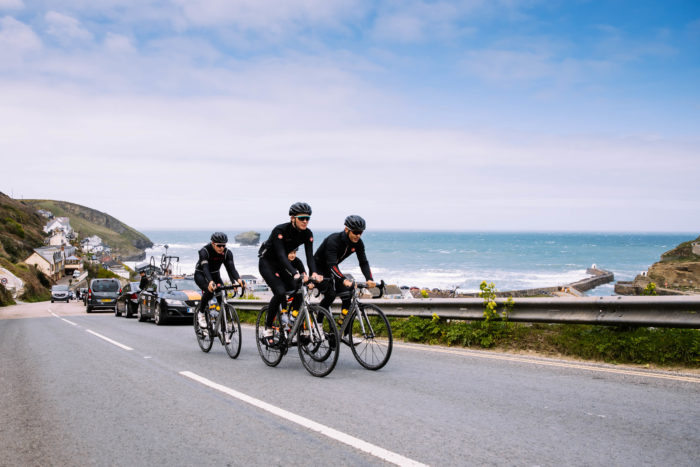 The team were invited to ride the highly televised Ovo Energy Tour Series, a series of seven city centre races which finished on Saturday 25th May. After two weeks of competition, all the races received extensive TV coverage, in the UK and in 100 countries worldwide.
The eleven man Saint Piran team came in fifth place overall, with lead rider, team manager Steve Lampier crowned points champion in the intermediate sprint competitions within each race.
The highlight of the race series for Saint Piran was undoubtedly in the Durham round, with the Cornish outfit taking four of the top nine places out of a field of 49 riders.
Simply winning a spot in the Ovo Series is testament to how far the team has come since its foundation, less than four years ago. With five of the seven available slots taken by UCI Continental teams (the third tear of global cycling), Saint Piran was one of two chosen from the remaining 14 eligible teams in the Elite (fourth tier) category. Not only did the Cornish outfit beat the other Elite category team, it also came in ahead of one of the Continental teams.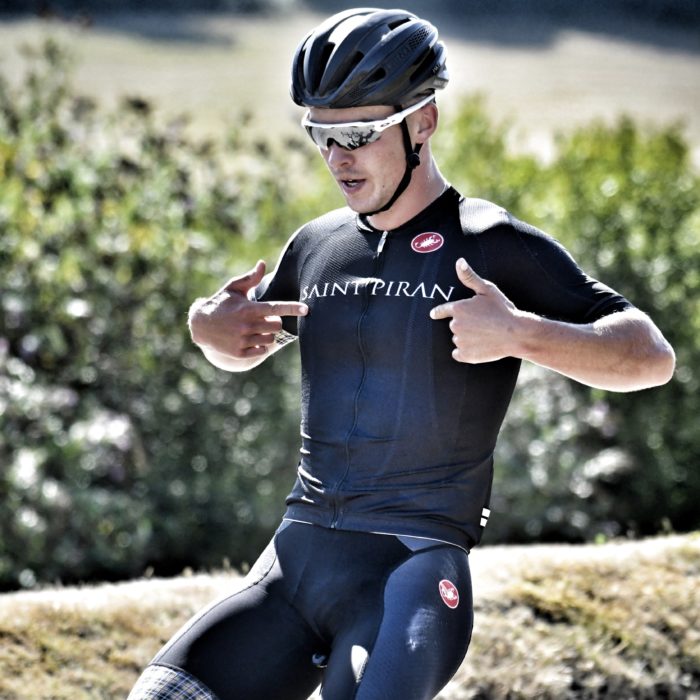 Ricci said: "We came to make an impression and to showcase Saint Piran. We not only came away as winners on the road but also having made many friends in the peloton. We've been building this for years and are now at a point where we can push on with our ambitions. Above all, we're developing Cornish talent. What's next for us? Watch this space!"
As the ITV4 commentator said at the end of that final race at Brooklands: "A dream tour series for the team from Cornwall."