Tregony Gallery's exciting new, out of county exhibition, Assembleº will introduce their impressive contemporary artists to a new audience and share their distinctive vision and approach to curating and collecting art.
Assembleº brings together a group of artists for whom observation and appearance is the touchstone of their practice and is rendered through their diverse perspectives and modes of expression.
Artists will include Jennifer Pochinski, Dean Fisher, Josephine Robinson from America, members of the prestigious artist collective The London Group, faculty and alumni from the Slade School of Fine Art, Camberwell, Royal College of Art and the Royal Drawing School. Cornish artists Mark Dunford, Dana Finch, Kay Vinson, John Brenton, Judi Green, Karen McEndoo, David Moore, Tom Leaper, Bridget Macklin and invited guest artists.
Mark Dunford – Big Bright Field
Each artist possesses something different about how they measure and interpret the world. Mark Dunford, Sarah Spackman and Kay Vinson construct their visual experience through the composition of subject matter and the relationship to the space around them. Whilst David Moore, Karen McEndoo and Dana Finch engage the viewer using fluid washes of colour, abstracted form and expressive brushwork to create reimagined landscapes.
Kay Vinson – Pilar.
Daniel Preece – Peckam
In Assembleº Daniel Preece confronts the viewer with deep stillness surveying form and interrelated planes of colour, finding a counterpoint in Euan McGregor's facets of tone that narrate the human feeling and representations of Cornish sites.
Euan McGregor – Portloe.
The Gallery will present a series of 'artists' talks' on Saturday 12 and 19 January 2019 (details below) email: info@tregonygallery.com to book a place.
Assembleº
9 – 22 January 2019
Tregony Gallery hosted at After Nyne Gallery, 10 Portland Road, Holland Park, W11 4LA
07496 953471 | www.tregonygallery.co.uk  |  info@tregonygallery.com
Opening hours
Mon – Sat: 10:30am – 6pm
Drinks Receptions: 
10th and 17th January  
6pm – 8pm 
Artist Talks with Q & A and Refreshments:
Reservations essential as places are limited info@tregonygallery.com
Saturday 12th January
3 – 5 pm:  Painters –  Sara Lee Roberts, Gethin Evans and Jason Bowyer

Saturday 19th January
2 pm: Ceramist – Bridget Macklin
3 – 5 pm:  Painters  – Daniel Preece, Mark Dunford and Dana Finch.
Sara Lee Roberts – Issy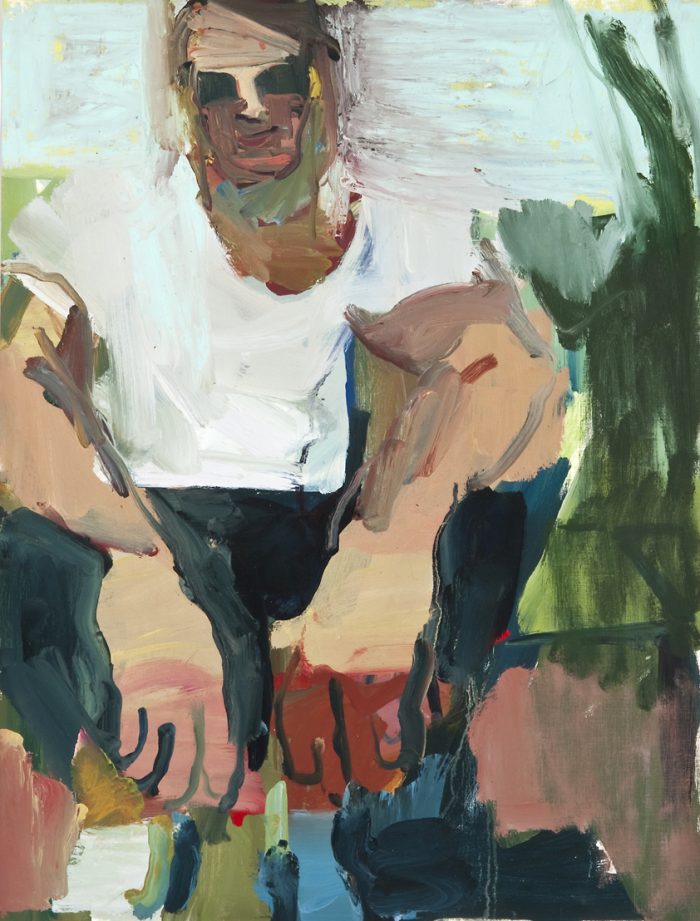 Jennifer Pochinski – Hiker
Gethin Evans – Madrid
A percentage of sales will go to The Cornwall Community Foundation, the largest grant-awarding charity in Cornwall and the Isles of Scilly.
About Tregony Gallery Since taking over Tregony Gallery in 2015 the gallery has gone through extensive re-branding and repositioning to an artist run gallery focusing and supporting strong high quality figurative painting. Located in the heart of the ancient village of Tregony, it is close to St Mawes and the beautiful beaches of South Cornwall, the Eden Project and the Lost Gardens of Heligan . With a distinctive program of regularly changing exhibitions showcasing the very best in contemporary and traditional Cornish Art, and an extensive range of paintings, sculpture and ceramics available, Tregony Gallery is the perfect place to enjoy a balance of original work by emerging and established British and contemporary artists, predominately from the South West of England as well as from London and further afield.
www.tregonygallery.co.uk