We all know that during the Summer months our homes and gardens look at their very best, so why would you leave taking the most important aspect of selling your home, photography (and with Rohrs & Rowe, our unique drone movies) to the bleak Winter months?
Great images are one of the the key elements to a successful marketing campaign, helping to create instant impact and to help make your home stand out. Selling your most prized asset, images need to grab people's attention and inspire them to want live in the property itself and our glorious County. Taking photography when it's cold, wet and with no leaves on the trees, in the harsh winter light is just not wise. This can easily be avoided and it will always help you to achieve a better price. With a bit of simple planning this Summer you can be ready to make an impact when you need it most.
So, how can we help you? Many of our clients are often worried about selling during the late Autumn and Winter months because they don't want to actually move at that time of year. However, we often find buyers who want a house but are happy to just exchange contracts and then delay a completion until the vendor is ready to leave, during the Spring months or at a time that suits. Or we can simply make all the preparations now (taking your photos and videos whilst the sun shines) so you are ready to put your home on the market at a convenient time for you, assured in the knowledge that everything is looking its very best.
What makes us different? We created Rohrs & Rowe to offer an exciting and innovative alternative to current estate agents. We have taken the best bits of the high street; Vast experience, excellent local knowledge and a personalised service and combined this with the use of current technology, social media and online marketing, to create an inspiring, dynamic and bespoke solution. We believe it's important to showcase your home in the best possible way as well as the lifestyle your property and its location provides. We are not only passionate about houses, but showcasing Cornwall itself and all the wonderful things it has to offer. This comes across in all of our marketing activity.
As long as your property (or land) is distinctive, then our marketing style and strategies will most certainly add saleability, which potentially adds considerable value. Whether you own a tiny stone cottage in a lovely setting, a cool town house, a waterside house or apartment or a stunning country house in acres of land, our experience combined with a personal and unique touch sets us apart from other agents in the County.
What our clients say:
'The quality of Rohrs & Rowe marketing was superb and the video they created really showed off our property in relation to its beautiful surroundings and the lifestyle that is on offer in the area, very clever. Through their excellent marketing, particularly the use of social media, they quickly found a buyer and things then moved forward to a very satisfactory conclusion' Mrs. H, Falmouth.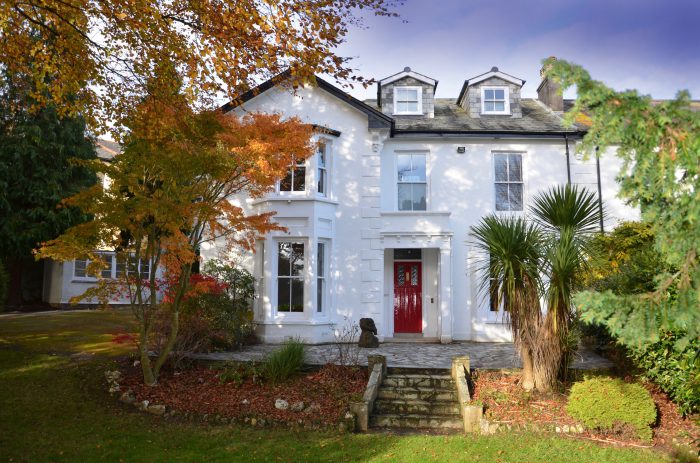 'After 18 months of no success with a traditional agency, I decided to try something new and was recommended to Rohrs & Rowe. They really understood what was special about the quality of the house from the start. Their eye for details and dedication transformed the marketing and we were quickly under offer to an excellent London based buyer' Mr. K, Truro.
'Rohrs and Rowe approach was considerably different to other estate agents we spoke with. The two Directors gave significantly more time than anyone else to understanding our property and the opportunities it could offer to potential buyers. They informed themselves fully about things and the they had great knowledge of the surrounding community, which ensured potential buyers were given an accurate and comprehensive picture. Their strategy also incorporated the involvement of one of the principals throughout' Mr. & Mrs. H, Wadebridge.
So, if you are considering selling your home, this year or next, please get in touch with us now to discuss your individual needs. You can expect to receive our unique and bespoke Rohrs & Rowe approach. We will work hard now to showcase your home in its most desirable light, ready to sell when the time is right for you.