One of those exceptionally talented and aspirational companies is Samuel F Walsh Furniture, who design, manufacture and install utterly gorgeous, bespoke kitchens and other interior projects. We have been keen followers of SFW for a long time, so we decided to catch up with them to find out a little more about who they are and what they do.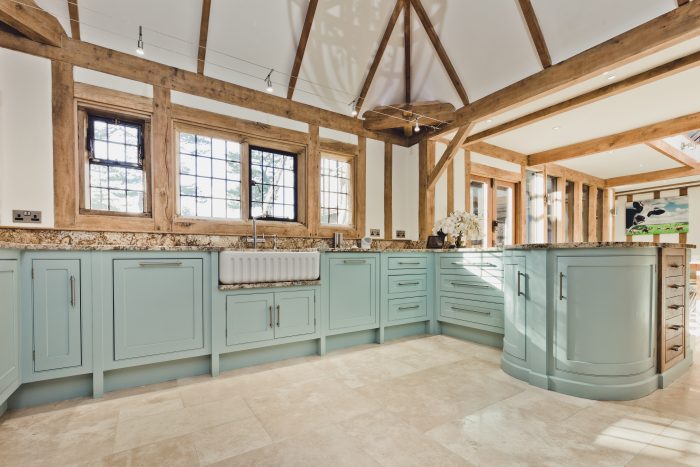 About SFW
Sam Walsh began learning his craft at Falmouth Marine School in 1994 and it was during this course that he became interested in the design of furniture and moved to Nottingham to complete a degree in furniture design. Since graduating in 1999, he has enjoyed a varied career in the furniture industry which includes working as a cabinet maker for several prestigious furniture making companies, teaching furniture making at a junior secondary school in Nigeria for two years under the auspices of VSO and teaching woodworking skills to homeless people in London.
Now operating out of their workshop at Krowji, the SFW team is a small, highly skilled and dedicated one that brings creative design, technical expertise, personal service and exceptional craftsmanship. They have over 20 years experience of designing, manufacturing and installing beautiful bespoke fine furniture, kitchens and interiors, working with private and professional clients throughout Cornwall, Devon and the South West.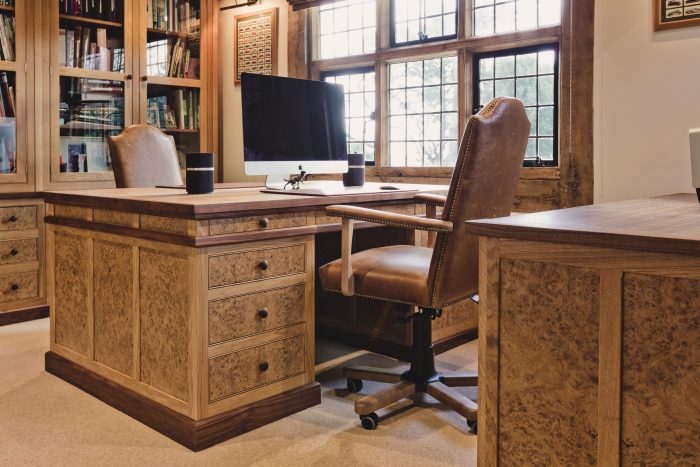 Furniture
Fine furniture is a passion of Sam's and growing up in Cornwall he has taken inspiration from the magnificent Cornish landscape, which can be seen particularly in the Samuel F Walsh Bodmin Moor table and the Penwith series of bespoke furniture. This inspiration has evolved when designing SFW kitchens, shelving and other cabinetwork, making them totally unique and utterly luxurious.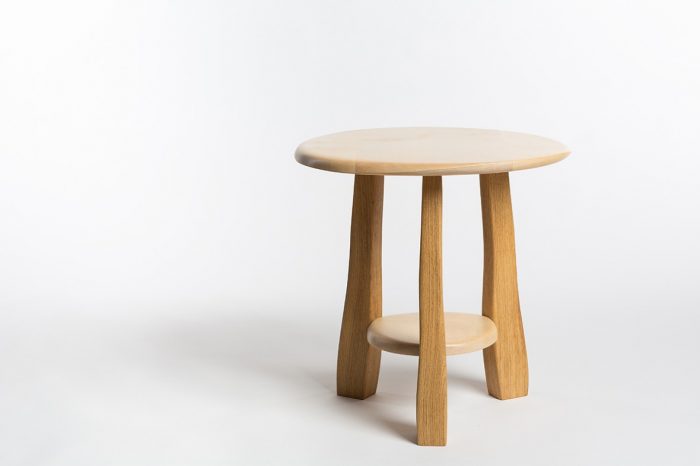 Kitchens
Designing your kitchen is an interactive and fun process, Sam endeavours to create kitchens which complement and are unique to the houses in which they are destined to become a part of. The process begins with an exploration into the functions of the room, tastes of the clients and a study of the house and environment.
These initial discussions are then interpreted into drawings, which serve as a starting point from which your kitchen design will evolve. Once the design has been finalised, the project is scheduled into the workshop and your kitchen is then built and installed.
"We first saw Sam and Sarah at the Cornwall Home Show where they were exhibiting. We had already carried out extensive research to get our dream kitchen and so were therefore immediately impressed with Sam's designs and craftsmanship and his grasp of exactly what we wanted.
After an initial visit where Sam explained how he would manufacture our kitchen, taking into account the shape and size and height of our room, nearly 3 m high. Talking us through the different wood finishes, styles and designs, the hand-painted colour we had selected was perfect and exactly what we had envisaged, all that was needed was his quotation for the work. When we received his quote we were delighted to realise that a bespoke kitchen was within our budget! From start to finish we were impressed with Sam Walsh and would highly recommend his work."
Interiors
Samuel F Walsh offers a design, manufacture and install service for all interior projects. Transform your home with a new bedroom suite, fitted wardrobe, shelving, seating or storage solution. All projects are individually designed and made to measure.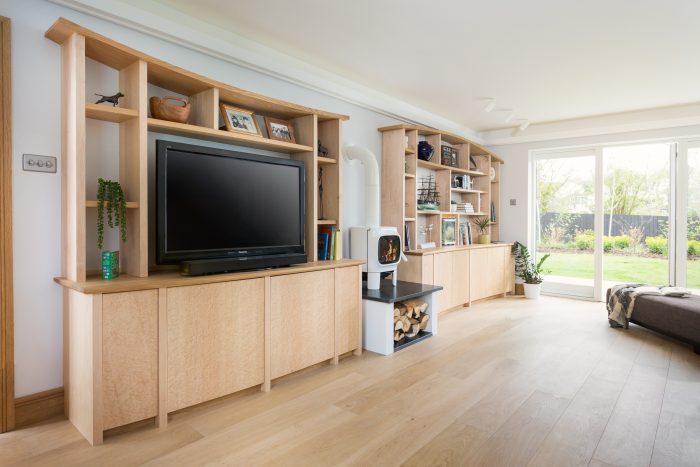 New Projects
SFW are constantly creating and looking for new ways to be creative, so they were delighted when Amy Cooper, who makes exquisite Porcelain lamps, approached them regarding a collaboration of work. Amy makes organic porcelain lighting inspired by nature, stories and marvellous natural objects. The designs are fuelled by glimpses of the world under the sea, the world under the microscope and the magic of landscapes at twilight. The work is slip cast porcelain, each piece is individually altered, either through manipulation when raw or painstakingly masked with hand drawn stencils and sandblasted at bisque. Amy Cooper Ceramics was established in 2002 and is a husband and wife team, based in, and always inspired by, Cornwall. The Keskorra lamps, meaning put together/ collate in Cornish, have evolved from a very natural collaboration of furniture maker and ceramist. The solid Ash, from the Tregothnan Estate, contrasts beautifully with the porcelain.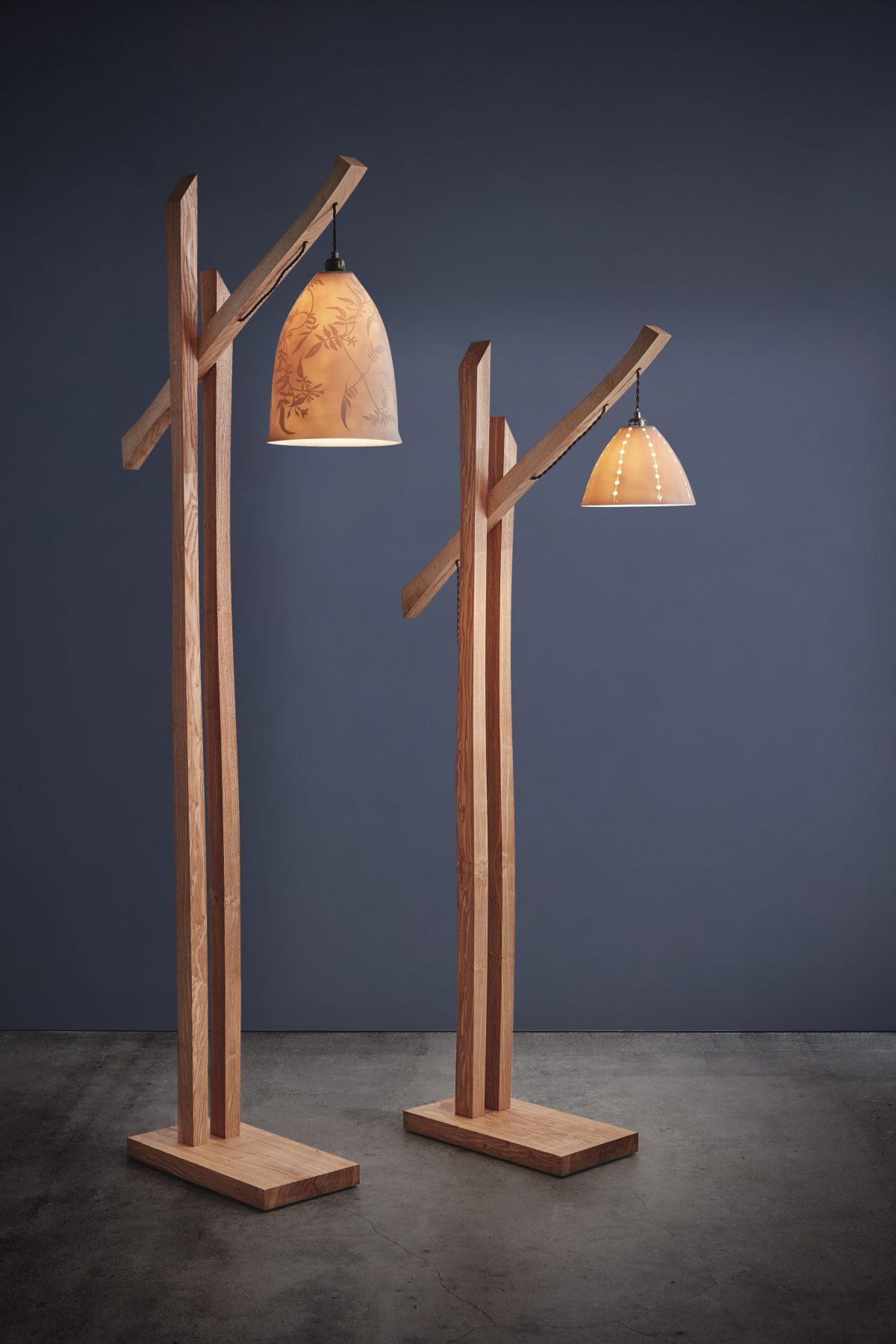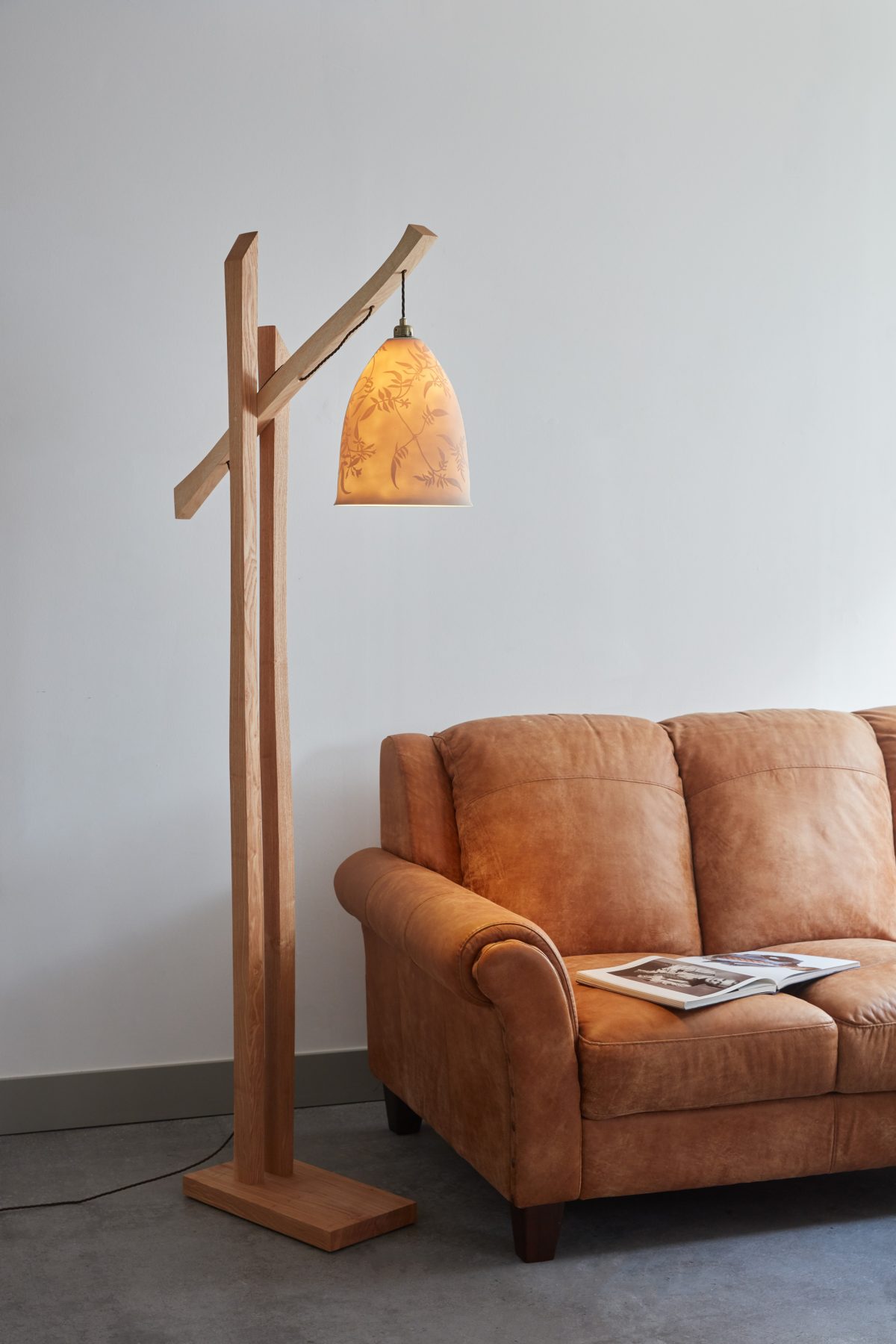 If you love their products as much as we do and are interested in any of their services, visit www.samwalshfurniture.co.uk for more details. Or give Sam and Sarah a call on: 0800 587 3236 and they will be more than happy to talk through your ideas and requirements.