You don't have to be a hardened sea salt to enjoy the charms of Mylor out of season. With its cluster of self-catering cottages and eateries, contemporary marina and boatyard Mylor combines a modern working harbour with friendly charm and an illustrious maritime heritage, all set at the heart of one of the world's most beautiful and sheltered waterways – the Carrick Roads on the south Cornish coast.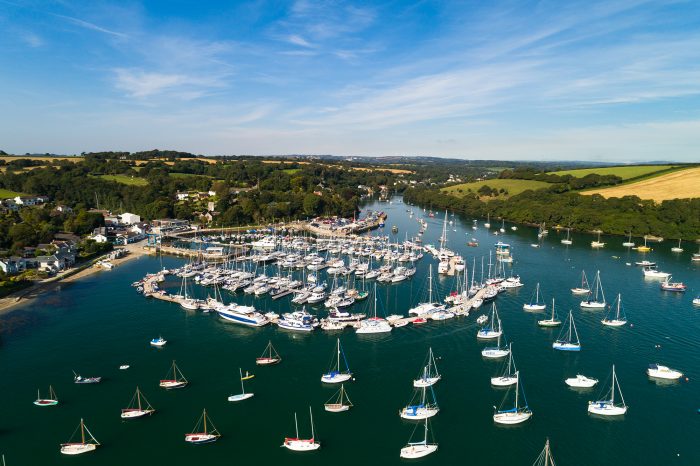 Photo – Aerial Cornwall
This hidden Cornish gem lies tucked between tree-lined shores in a nook of the River Fal: secluded and tranquil, yet a short hop across the water to the bustle of the Port of Falmouth and surrounded by glorious coast, coves, inlets and beaches.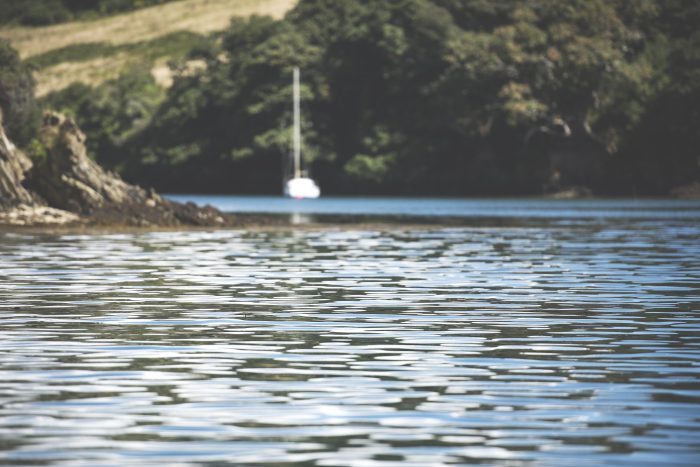 Photo – Mylor Yacht Harbour
Arriving by land or by sea, Summer or Winter, spending time in this Area of Outstanding Natural Beauty guarantees a chance to relax and unwind – whether you achieve that by getting out on the water, trekking the South West Coastal Path or just taking in the pristine views from Mylor's luxury bolt-holes, restaurants and beaches.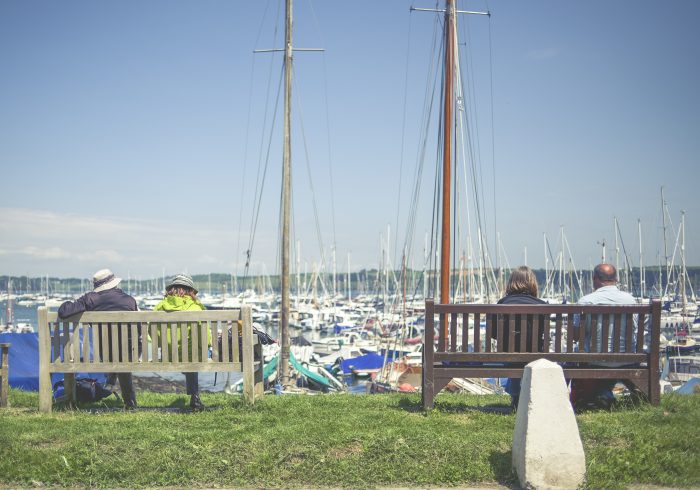 Photo – Mylor Yacht Harbour
As Cornwall's summer visitors disperse a whole other community settles in at Mylor to work, rest and play in, on and beside the pristine waters of this historic harbour.
Yachtsmen and women whose boats have come out of the water for some winter pampering will be found in Mylor's boatyard and winding valley scrubbing, sanding, varnishing and painting, with the expert shipwrights, technicians and engineers of Mylor's Marine Team on hand to help get their vessels into prime condition for the Spring.
Photo – Mylor Yacht Harbour
Then there is the growing band of hardy sailors who choose to keep their boats berthed on Mylor's award-winning Marina and grasp the opportunity of a whole winter season of sailing on this dreamy stretch of the Carrick Roads – knowing that there is a contemporary shower block at their disposal to warm them up when they return to port.
Photo – Mylor Yacht Harbour
Out on the water, they will find the oystermen working one of the most sustainable fisheries in the world – open only between October and March and operated by working boats powered only by wind and oar.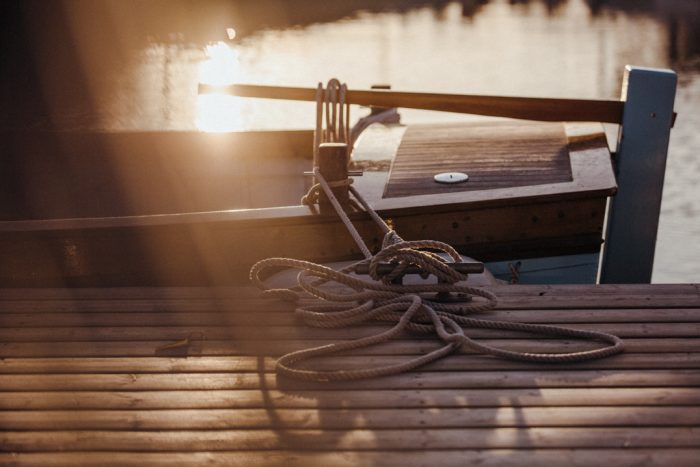 Photo – Mylor Yacht Harbour
Former BBC globe-trotting cameraman Dylan Winter had a "unique" wintering experience on Mylor marina and made a series of films focussing on the warm welcome, the sights and sounds experienced when the crowds have gone away and the community of winter water users, including the oyster fishermen.
"I wanted to spend a winter in the Fal area and I've always wanted to watch the local sail-only fishing fleet working the Carrick Roads through the winter months at first hand. Mylor does excellent winter pontoon deals and it suited me and my wife Jill perfectly as she's a keen walker and she loved the location – and Mylor's luxurious loos!
"I live about a hundred days of the year aboard, winter or summer when the weather's good," he says, "and I sail all around the British Isles, but I've never come across a better marina than Mylor.
"It's the very best: brilliant facilities, great places to eat and really lovely staff who genuinely care about people and boats. The shower block is second to none, the pontoons are in excellent condition – plus, Mylor is amazingly mild and sheltered and the surrounding waters and coast are absolutely beautiful."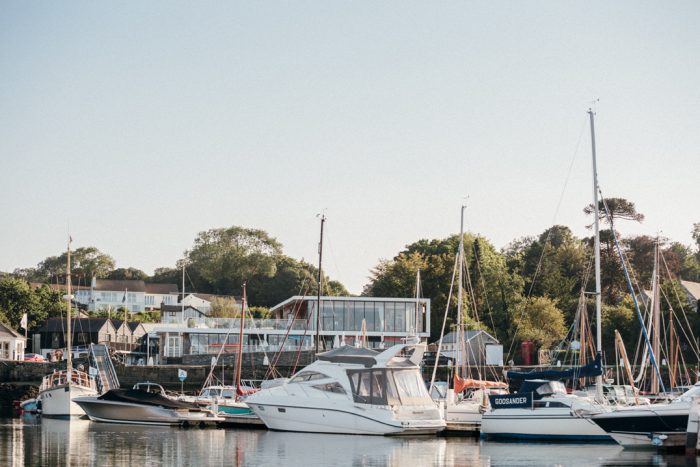 Photo – Mylor Yacht Harbour
Those waters off Mylor Yacht Harbour have been beloved of an international yachting community since the '60s and the great Sir Ben Ainslie learned to sail here as a boy. More than two decades of investment by its owners have ensured the port's fabric and infrastructure match its gorgeous natural environment – preserving the historic buildings, landscape and working traditions for future generations.
Photo – Mylor Yacht Harbour
This development of the harbour saw the restoration of Mylor's waterfront cottages which have been lovingly re-crafted into 8 luxury self-catering holiday apartments, nestled in the heart of the working harbour just a stone's throw from the water's edge. With stylish and spacious interiors they offer visitors a home from home in which to spend time with family, friends and even the dog after balmy days by or on the sea.
From here adventure lovers might explore the creeks and inlets of the Carrick Roads by hiring boats, kayaks or paddle boards from the nearby quays. Or you can really sharpen your skills-set with the multi-award-winning Mylor Sailing School which offers a 10% discount on its Royal Yachting Association (RYA) sailing courses to families or groups staying in Mylor's Harbourside cottages.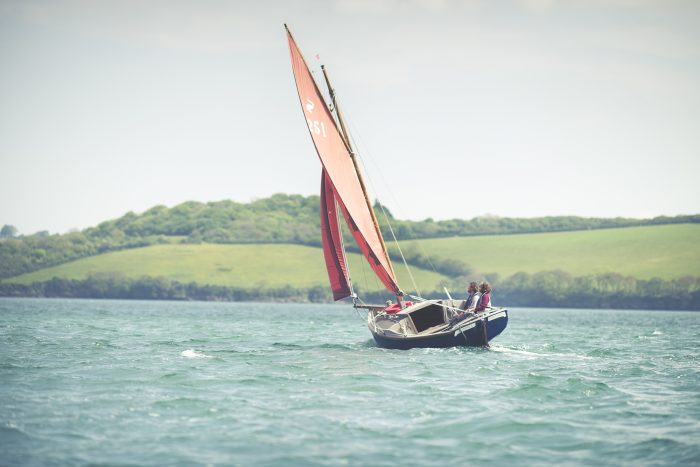 Photo – Mylor Yacht Harbour
At Mylor Yacht Harbour you are right on the South West Coast Path and taking the beautiful coastline walk to Trefusis Point, round to Flushing gives views to St Mawes and Pendennis Castles, Falmouth Docks and Pendennis Shipyard, the National Maritime Museum Cornwall and the town of Falmouth. Looking out over the third deepest natural harbour in the world you get an idea of the immense wealth of natural history, geography and geology which put Falmouth on the world maritime map.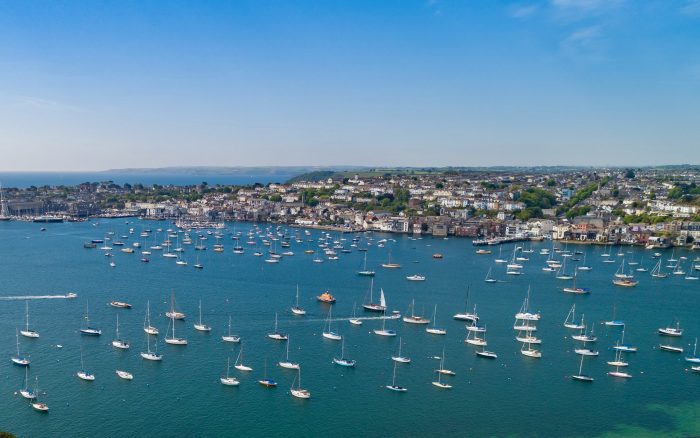 Photo – Rohrs & Rowe
Great food and atmosphere all year round are right on hand with Café Mylor, Castaways Bistro & Restaurant and Mylor Yacht Club just a few paces from the holiday cottages. Nearby Falmouth is a buzzing hub of maritime and student activity with an enviable choice of eateries, pubs and clubs.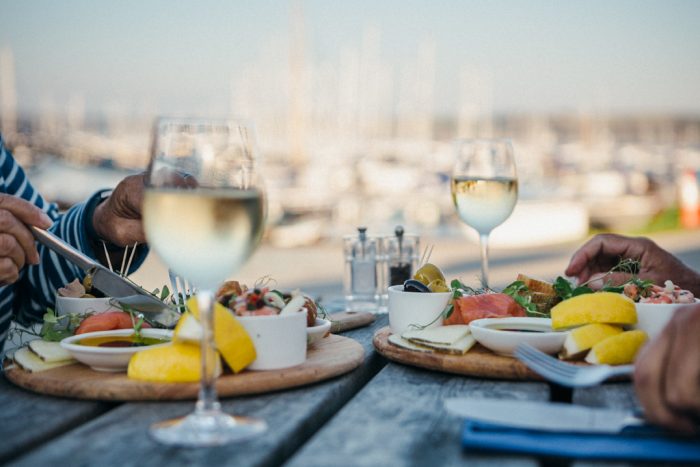 Photo – Mylor Yacht Harbour
One of Mylor's great attractions is its secluded location and as such car, taxi or bike (if you're good on hills) are the best means of road transport in and out of the Harbour. Extra scenic are the Falmouth water taxi services and Fal River ferry links which can transport you across the water in any direction you wish.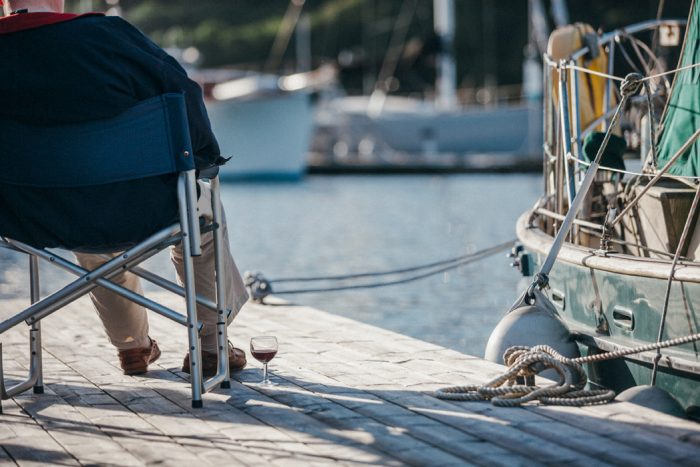 Photo – Mylor Yacht Harbour
Any questions – just pop into Mylor's friendly Harbour Office and ask or call the team on 01326 372121. For more visit www.mylor.com – or you can join the conversation at #MylorLife
To get a taste of a winter season at Mylor Yacht Harbour through the eyes of film-maker Dylan Winter view his video here or a series of his photos can be found here.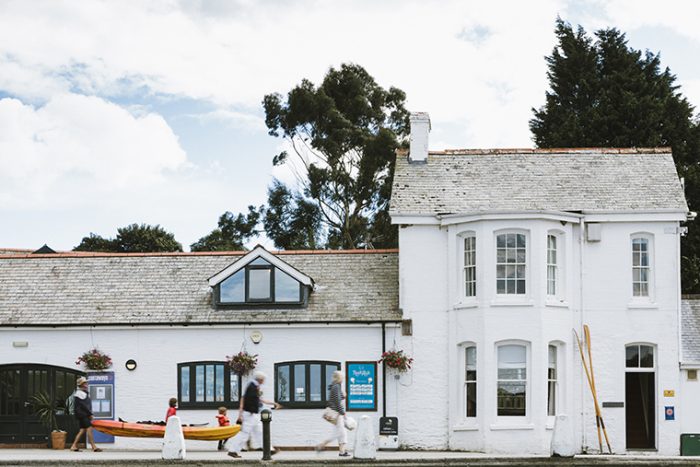 Photo – Mylor Yacht Harbour
Thank you to everyone at Mylor Yacht Harbour for making this happen, we can't recommend you highly enough!