As the most southerly point in Britain and almost totally surrounded by sea, the peninsula is a glorious mix of contrasting scenery. Here you will find picture-perfect fishing villages protected by rugged cliffs to tranquil and meandering inlets perfect for messing about in boats.
Colourful fishing boats can still be found pulled up into the tiny coves, with white-washed, thatch cottages clinging to the cliffs like limpets. Fishing is still very much at the heart of these communities and you can sample the fresh fish, crab and lobster they catch in the many local pubs and restaurants.
As well as pretty fishing coves there are some of the counties best beaches to be discovered, perfect sweeps of golden sand often deserted or much quieter than other parts of the county. The Lizard is also home to some of the best diving and climbing spots in the country, if you fancy giving the art of freediving ago, National Champion Georgina Miller and her team at Aquacity Freediving operate out of the beautiful Porthkerris Cove (you can read more about it here).
We cannot recommend this area highly enough; once you visit it's likely to become your favourite part of Cornwall, if not the world. If you love it enough to want to call a part of it home, then please do contact us or take a look at our properties for sale in the area.
In the meantime take a look at our area guide featuring just some of the magical spots The Lizard has to offer.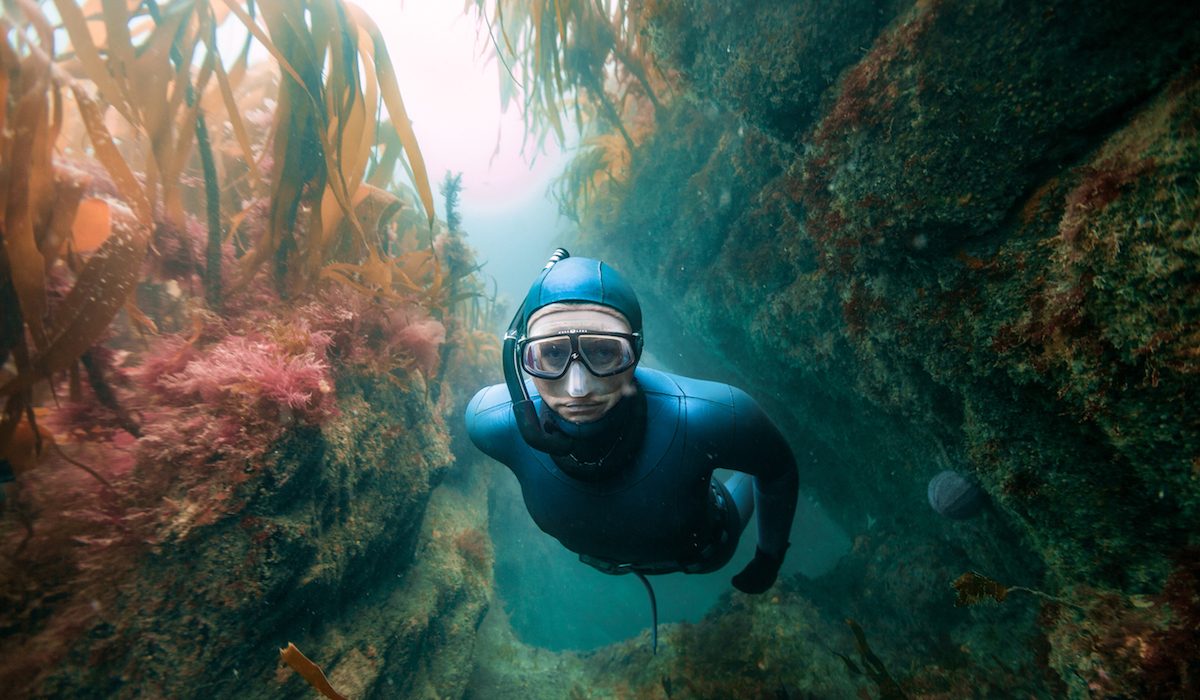 Learn Freediving on the Lizard
There are lots of wonderful things to do and see on the Lizard, including learning the art of freediving at the beautiful Porthkerris Cove. Find out more about it in our blog post here >