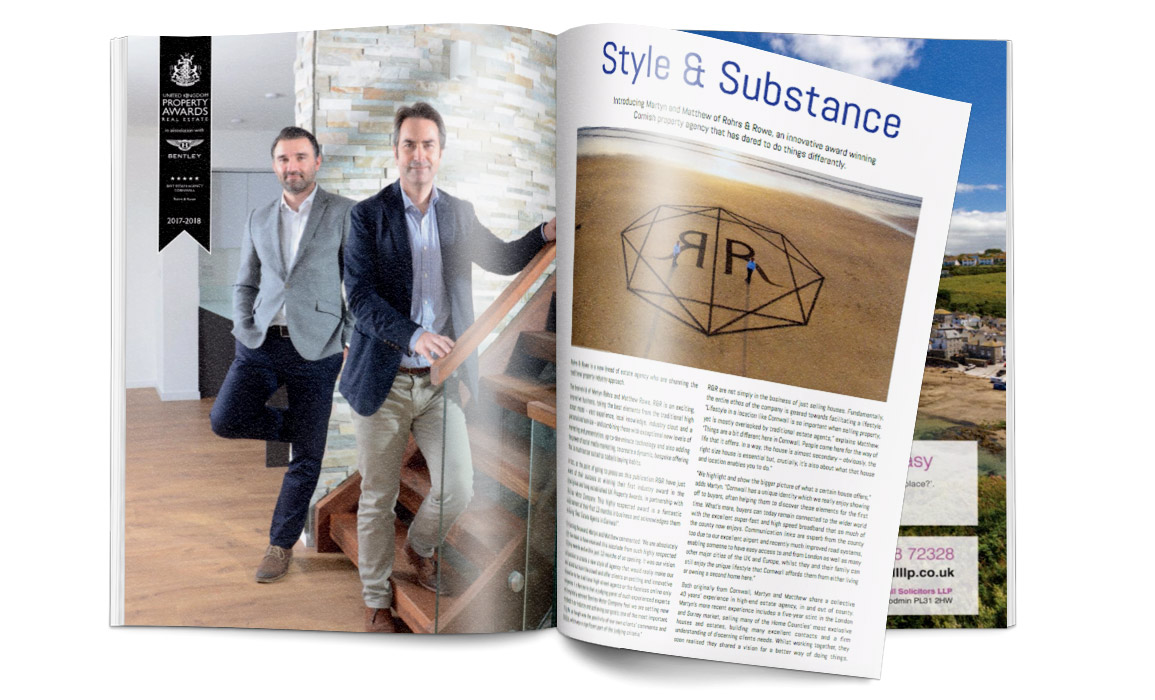 We are delighted to present the first edition of our exciting, new Cornwall based lifestyle magazine.
We wanted to put this magazine together, not only to showcase some of the incredible properties we currently have for sale but to share with you some of the many reasons we feel Cornwall is such an incredible place to live, work and play. You will find interesting features about some of the great things to see and do in Cornwall and interviews with some really inspirational people who truly make the most of what Cornwall has to offer and often not what you might expect. You'll also find information on some of the best restaurants, hotels, shops and places to visit, along with some of our own personal recommendations and secret spots.
Whilst we are renowned for selling aspirational homes across Cornwall and our primary goal is to do this in our own unique R&R way, the heart and ethos of our business is to highlight and share what is unique about this wonderful county and the lifestyle you and your family can expect to enjoy when you purchase a home from us. Cornwall has endless opportunities for fun right on your doorstep, you just have to discover them and we are here to help you do just that.
We hope you enjoy the magazine as much as we have enjoyed putting it together and between us we can help you discover and enjoy 'Aspirational Living' in Cornwall. Our many thanks to Steven Hall and the team at TBC Publishing for their tireless efforts in creating this launch edition.
Martyn Rohrs & Matthew Rowe